We carry well-known brands such as Tom Ford, Gucci, Maui Jim, Ray-Ban, Jones NY, Oakley, Champion and Versace (just to name a few). Stop by your neighborhood Site for Sore Eyes location to check out our complete collection.
Ray-Ban®
Ray•Ban® is one of the world's best-selling brands. Famous for their sun and prescription eyewear, Ray•Ban® boasts some of the most famous styles of sunglasses which include Wayfarer and Aviator. Timeless and classic, Ray•Ban® is still a modern favorite.
TOM FORD®
Since its creation in 2005, the TOM FORD® brand has become one of the most highly respected and successful designers today. One asset to this success was the launch in 2006 of the TOM FORD® eyewear collection, featuring a variety of eyeglasses and sunglasses.
Gucci
The stylish collection of Gucci eyewear shows meticulous detail and is crafted from materials that are of the highest quality. Due to a growing demand, Gucci eyewear has responded with many styles for both men and women.
Oakley®
Oakley® has a reputation for always being ahead of the curve with their optic technology and cool styles. The brand that started out by selling motorcycle grips is today a fashion name to be reckoned with, as it features a wide range of eyewear that caters not only to professional sports figures and athletes, but to people all over the world who have a need for high-quality and high performance.
Tory Burch
Tory Burch is an American lifestyle brand that embodies the personal style and sensibility of its Chairman, CEO and Designer, Tory Burch. The line features classic frames – reimagined.
Tiffany & Co.
Founded in New York City in 1837, Tiffany & Co. has a rich heritage filled with celebrated events, artists and milestones that live on today in legendary style. The eyewear collection of Tiffany & Co., which takes inspiration from the most iconic jewelry collection, celebrates stunning originality and enduring beauty.
Coach
Founded in 1941 as a family-run workshop in a Manhattan loft, Coach is today a leading American designer and marketer of fine accessories and apparel that's ready-to-wear for women and men around the world. The Coach eyewear collection perfectly expresses the effortless "New York style" and the authentic American heritage of the Coach brand.
Maui Jim
Maui Jim offers a selection of durable, lightweight polarized sunglasses that allow you to see the world in truly vibrant, glare free color.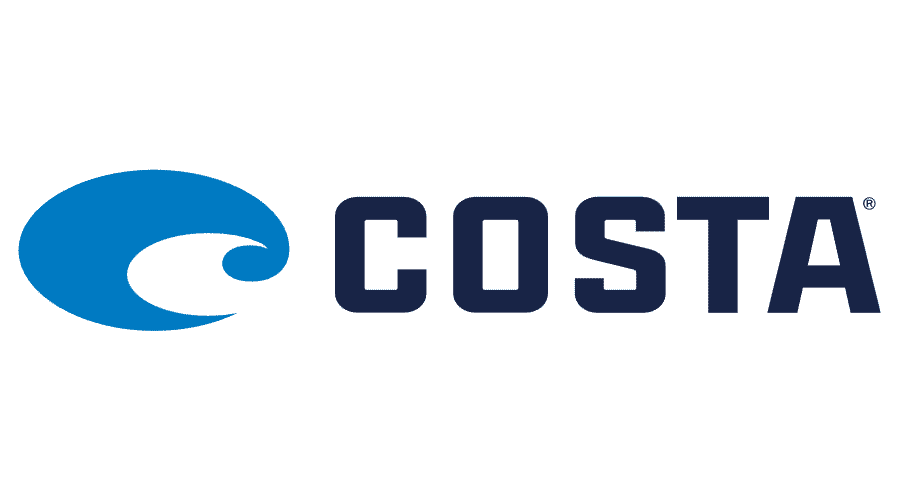 Costa
After all these years and all these adventures, the mission of Costa Del Mar has never wavered: to create the clearest sunglasses on the planet for life's great adventures. And the patented technology – found only in Costa lenses and frames – is proof that this brand is succeeding.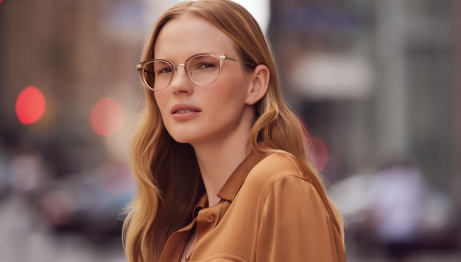 Jones New York
Strong in heritage, Jones New York Eyewear delivers timeless versatility and modern sophistication that is always classic and polished. The collections offers a stunning mix of exceptional quality and clean sophisticated details that are sure to highlight a your best features with classic silhouettes, rich materials, and minimalistic details.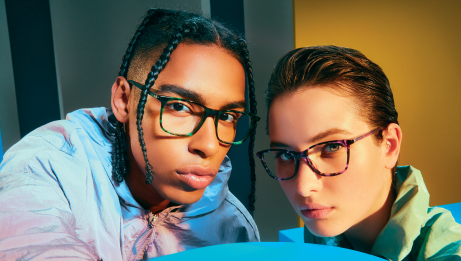 Fila
FILA has been there for iconic moments, accompanying extraordinary individuals in pursuit of true sport – those who courageously challenge limits and defy expectations through a seamless combination of power and grace. The brand has always taken pride in creating designs as bold and breathtaking as its wearers. With a philosophy of innovation and a commitment to performance and sophistication, FILA continues to make a statement with styles that are novel in aesthetic and effective in function.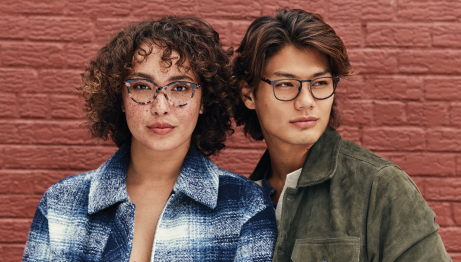 Lucky Brand
Get both incredible function and undeniable style with eyewear from Lucky Brand. Designed with the same approachable, yet self-assured attitude you've come to expect from their apparel, their eyeglasses are must-have accessories. With a wide range of sleek shapes and sizes, choose from classic aviator designs with modern touches like gradient coloring and more for a fresh touch, or go with simple and timeless square shades for a downright Americana look. Lucky Brand is a must-have for both smooth style and ideal function.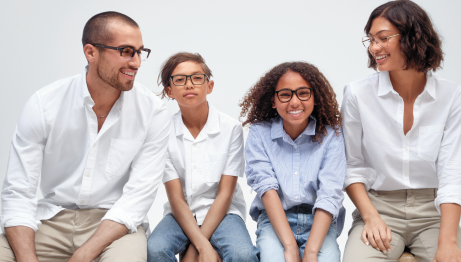 GAP
Gap is an authority on modern American style. Founded in San Francisco in 1969, Gap continues to build on its heritage with the launch of their first collection of Gap-branded eyewear, delivering a versatile, high-quality line of sunglasses and optical wear for adults, juniors, and kids. As a champion of individuality, Gap embodies a sense of modern American optimism that celebrates what it means to be your true self today.
These brands, and many more, available at Site for Sore Eyes. Brands vary by location.