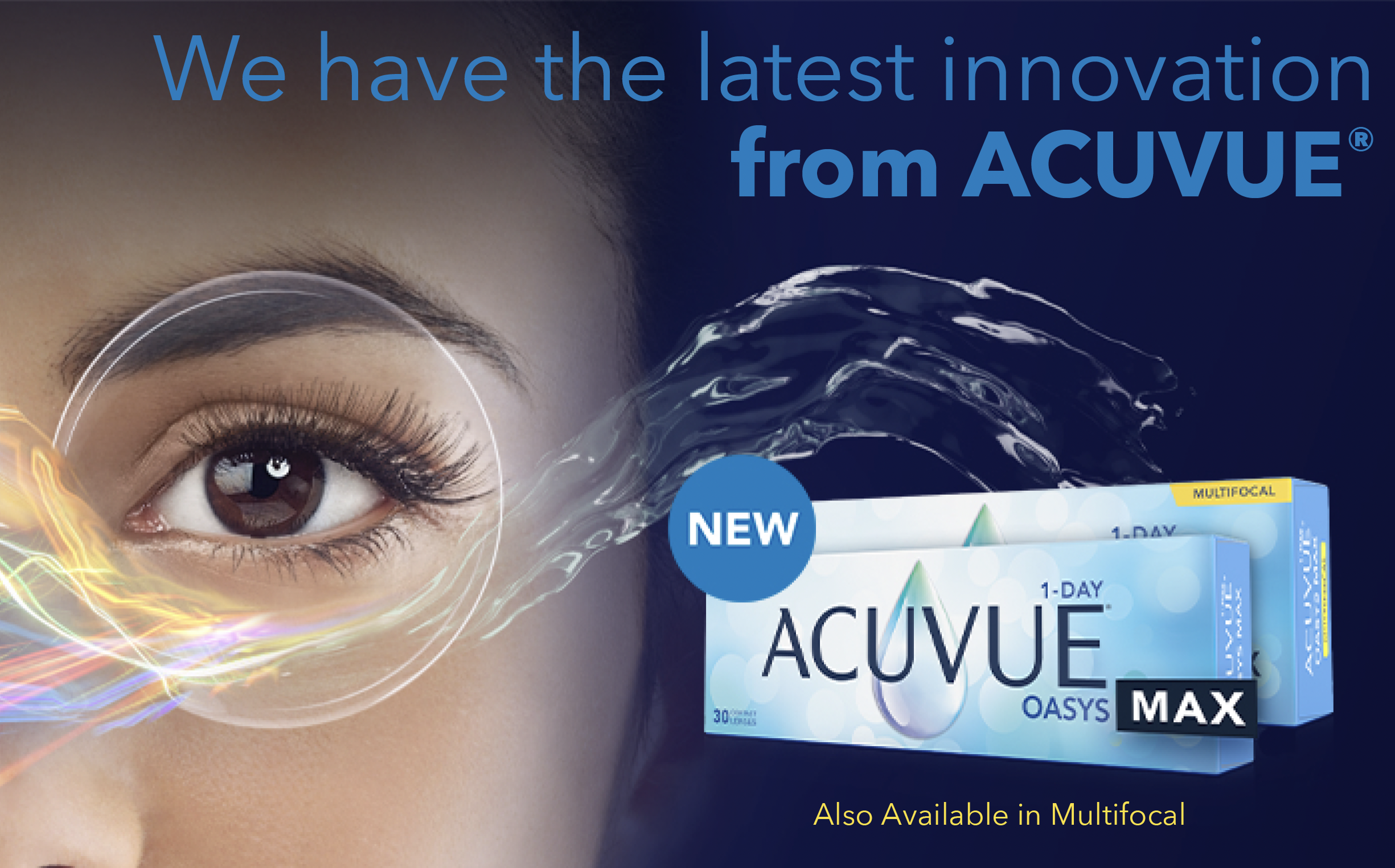 MAX comfort. MAX clarity.*,1
We are spending more time on digital devices:
13+ hours a day, a 35% increase since 2019.2
Blue-violet light is everywhere. Coming from screens, florescent light and especially the sun.3
Increased digital device use causes less blinking which can lead to discomfort4,5 and blue-light scatters more within the eye resulting in blurry vision.3
Tearstyle™
Technology
designed to lock in moisture6 for all-day comfort1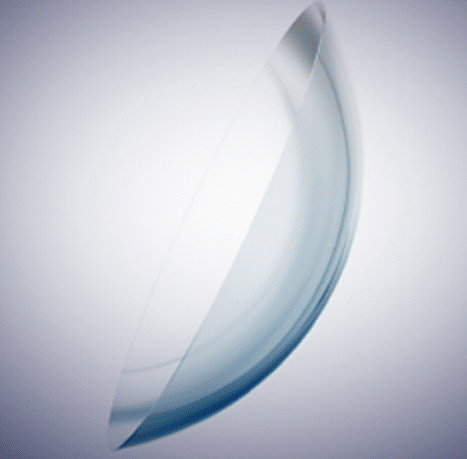 Optiblue™
Light Filter*,†,6,7
for visual clarity, day to night1
NEW Acuvue® Oasys Max
1-Day contact lenses

are intentionally designed with innovative technologies to help with today's digitally intense lifestyle. Visit our eye care experts to learn more!
Find a Location

1. JJV Data on File, 2022. CSM Subjective Responses ACUVUE® OASYS MAX 1-Day Contact Lenses- Retrospective Meta-analysis.
2. COVID-19: Screen Time spikes to over 13 hour per day according to Eyesafe Nielsen estimates, published 3/28/20,
https://eyesafe.com/covid19-screen-time-spike-to-over-13-hours-per-day/
3. JJV Data on File 2022. Blue-Violet Filter Utilized in ACUVUE® OASYS MAX 1-Day contact lenses.
4. Tsubota K, Nakamori K. Dry eyes and video display terminals. N Engl J Med. 1993;328(8):584. doi: 10.1056/NEJM199302253280817.
5. Patel S, Henderson R, Bradley L, et al. Effect of visual display unit use on blink rate and tear stability. Optom Vis Sci 1991;68(11):888-892. doi: 10.1097/00006324-199111000-00010.
6. JJV Data on File 2022. TearStable Technology Definition.
7. JJV Data on File 2022. Material Properties: 1-DAY ACUVUE® MOIST, 1-DAY ACUVUE® TruEye, ACUVUE® OASYS 1-Day with HydraLuxe® Technology and ACUVUE® OASYS MAX 1-Day with TearStable™ Technology Brand contact lenses and other daily disposable contact lens brands.
* Filtering of HEV light by contact lenses has not been demonstrated to confer any health benefit to the user, including but not limited to retinal protection, protection from cataract progression, reduced eye strain, improved contrast, improved acuity, reduced glare, improved low light vision, or improved circadian rhythm/sleep cycle. The Eye Care Professional should be consulted for more information.
† Versus publicly available information for standard daily use contact lenses as of July 2022. Important information for contact lens wearers: ACUVUE® Contact Lenses are available by prescription only for vision correction. An eye care professional will determine whether contact lenses are right for you. Although rare, serious eye problems can develop while wearing contact lenses. To help avoid these problems, follow the wear and replacement schedule and the lens care instructions provided by your eye doctor. Do not wear contact lenses if you have an eye infection, or experience eye discomfort, excessive tearing, vision changes, redness or other eye problems.
If one of these conditions occurs, remove the lens and contact your eye doctor immediately. For more information on proper wear, care and safety, talk to your eye care professional and ask for a Patient Instruction Guide, call 1-800-843-2020.
© Johnson & Johnson Vision Care, Inc. 2022 | PP2022MLT5848 | OA-00329-OPT2